Our publications promote knowledge exchange
Bonum, our philanthropy newsletter, aims to inspire and motivate people working at non-profit organisations as well as private individuals interested in philanthropy with examples from the foundation community. We believe that we learn not only through our own experience, but also through interpersonal exchange.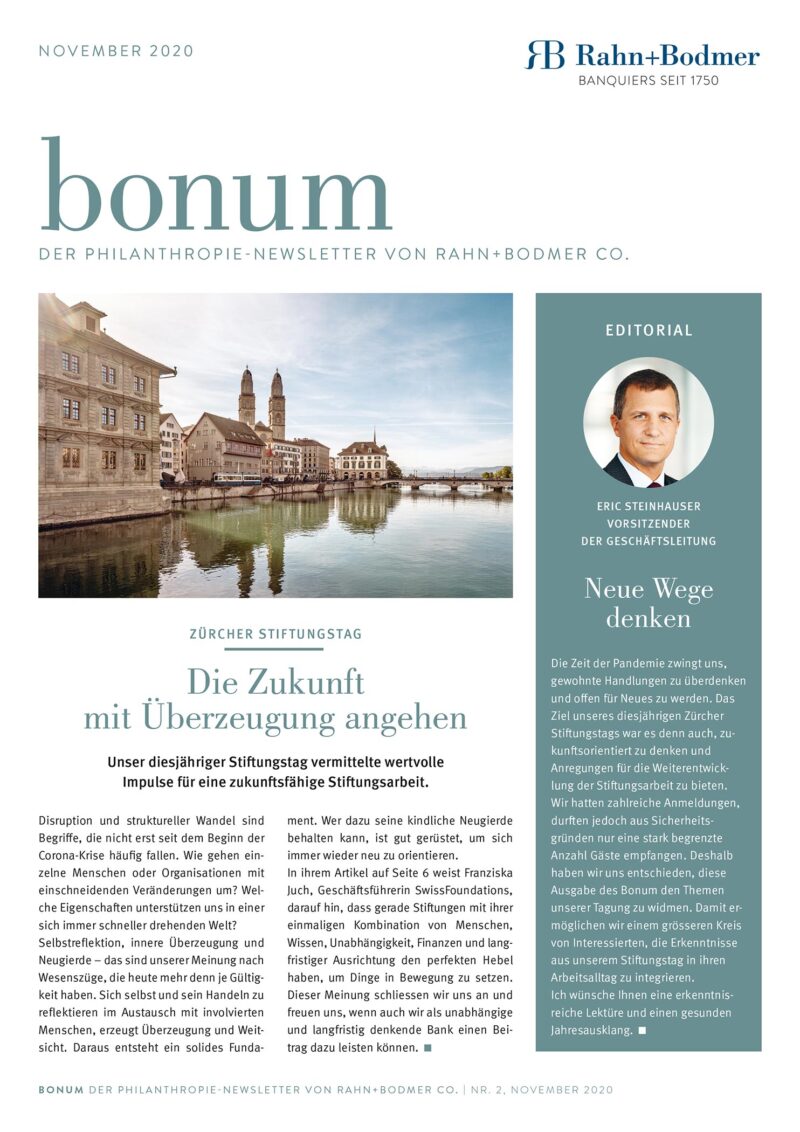 Our foundation brochure helps non-profit organisations achieve greater visibility. We provide them the opportunity to introduce their foundation and a current project in the brochure, which is distributed to our private clients interested in philanthropy as a source of both information and inspiration.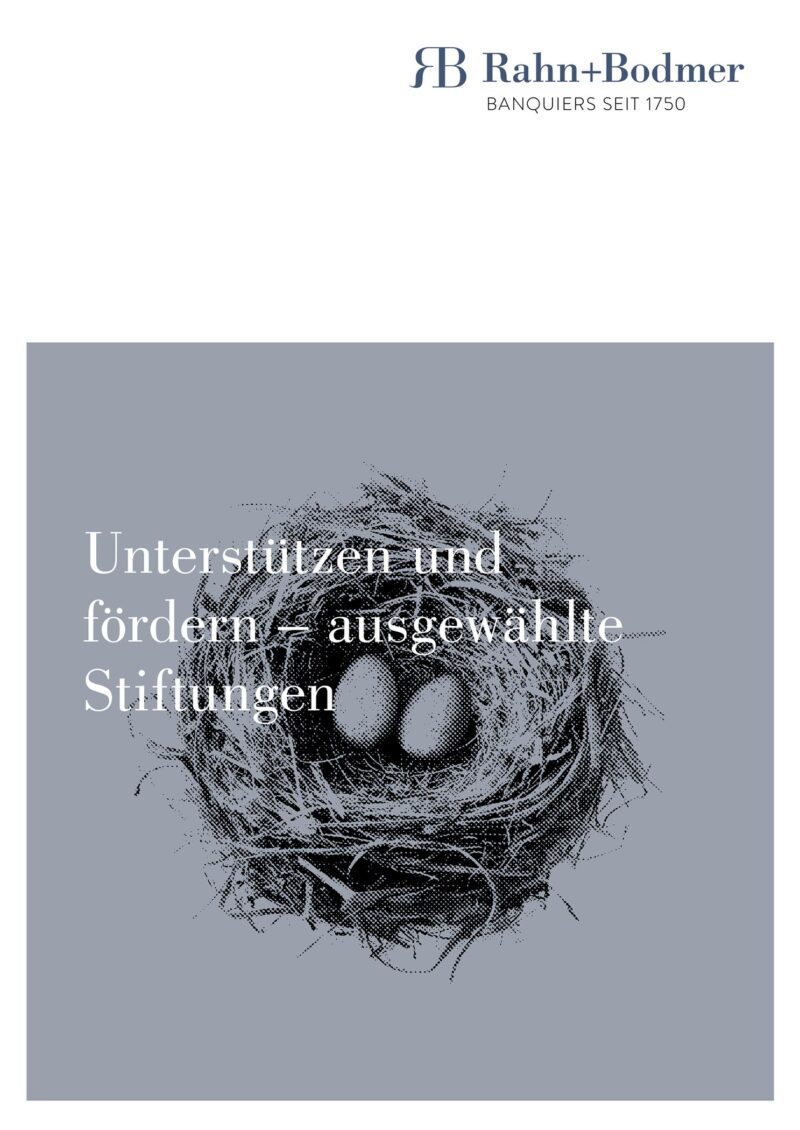 Our foundation advisors would be glad to send you a copy.